OCN International Engineers & Constructors
OCN International is a subsidiary of leading Singapore industrial pharmaceutical piping and building M&E contractors – Kim Technology and GDS Engineering.
OCN is a group of specialist companies brought together to form a multidiscipline entity to provide clients with a complete project management, engineering, construction, commissioning and maintenance service for the oil and gas, refining, petrochemical, power generation, bio-diesel, water treatment, pharmaceutical, metal ore smelting / refining and other hi-tech industries.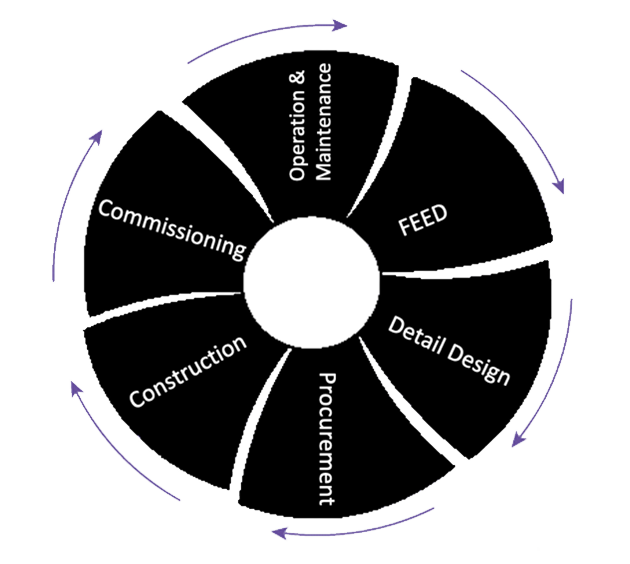 Project & Construction Industry NEED
OCN serves as Engineering & Construction harbor with abilities to assist & support Multinational EPCM (Engineering, Procurement, Construction and Management)/EPCC (Engineering, Procurement, Construction & Commissioning) Contractor at any stage of project life cycle from FEED, Detail Design, Procurement, Construction to Start Up & Commissioning
One Focal Point for all Resources Planning from Technical, Commercial to License and Resources
One Common Identity & Marketing Platform with continuous Upgrade of Web Site, Company Brochure, Promotional Materials
Introduction of World Class Project Management Team with Focus Driven Roles & infusion of High Calibre Personnel 
Introduction of the Concept of Integrated Operation Procedure via Web Based Operation and Reporting System., ERP or EMS System
One Stop Project Support solutions
Structural Steel
Tank Farm & Storage System
Metal Piping Work
Plastic Piping Work
Electrical & Instrumentation Control
Heavy Lift Logistics & Forwarding
Rotary Equipment Installation & Refurbishment
Equipment Grouting Work
Scaffolding, Blasting & Painting
Corrosion Protection & Insulations
Plant Shut Down & Revamp

120,000 sqf covered yard in Port Dickson, Negeri Sembilan, 
Full Range of Tools and Equipment for Major Jobs including service and overhaul Rotating and Static Equipment.